albums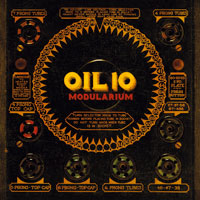 modularium
01:
Eternal Sunshine
05:45
04:
Human Decision Required
05:23
07:
Rise from the Styx
04:40
10:
Voyager's Return
05:59
"(...) no gesture is without meaning and no song without a soul. His style is unmistakeable and his method thorough. So few examples of pure beauty exist in this world, Oil 10 have given us yet another. Respect."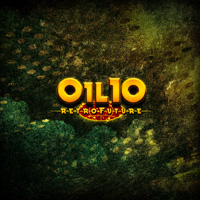 retrofuture
06:
Lost in Metropolis
05:18
08:
Electric Angels
05:05
"...Fans of well-crafted electronica and cinematic ambience can give their ears something new to crave for with 'Retrofuture' but also the ones who already own certain releases of OIL10 will find their money's worth invested as some new tracks are waiting as well."
Reflections of Darkness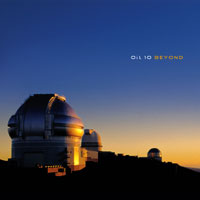 beyond
10:
My Neighbor Hayao
04:06
"...Stylistically linking with unique and instantly identifiable sounds this is by turns a masterly and perfectly crafted, melodic, uplifting, melancholy and driving hybrid of robotic techno and lush, infectious cold wave/ambience."
Darklight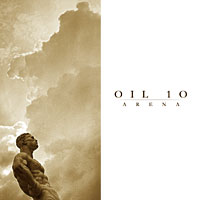 arena
06:
Lost in Metropolis
06:03
08:
Stop [Universal]
04:11
10:
Electric Angels
05:28
"...
Oil 10
perfectly fills the gap between the ancestors of electronics and the new, contemporary icons! (...) The outstanding
"Lost in Metropolis"
remains one of the best illustrations of the genius emerging from this band!"
Side-Line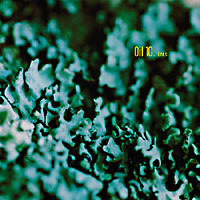 links
07:
They Came at Night
00:46
"...From high-energy danceable tracks, to spacey flowing atmospheric work, to almost idm-like splatter beat soundscapes,
Oil 10
retains his recognizable touch, his distinguished style --emotional, timeless, stylish, addictive electronica."
Seven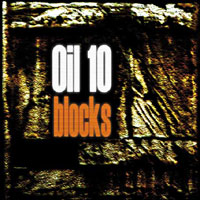 "If you're in the mood for some catchy, non-abrasive electronics, this one comes highly recommended. You can't exactly dance to it, but you can definitely chill out to it."
Pop control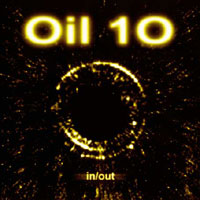 "...Some of it suggests a robot reverie (...) "
in/out
" is haunted by the ghost of
Krafwerk
, but dispenses with the po-faced but crowd-pleasing irony."
The Wire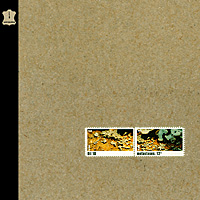 metastases
04:
Shadows in the Sand
07:04
"Overall this record is a fine combination of technoid textures, vast quantities of precisely manipulated analog treats scattered on top of upbeat electronics. (...) The hypnotizing atmosphere of well-crafted unique sound is something you would find irresistible."
Seven
Label: Hymen
Release: 1999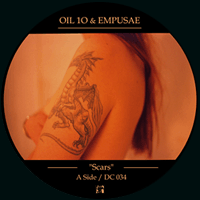 scars
A1:
Oil 10 - Synthetic Skin
A2:
Empusae - Graft (Oil 10 remix)
B2:
Synthetic Reskinned (Empusae remix)
Label: Divine Comedy Records
Release: 2004
remixes & compilations

Mondtraüme
Parasite
[remix]

Tokee
Conquistador
[remix]

Desireless
Sertao
[remix]

Elektroangschlag
Paris by Night
[original track]

These Sounds ...
Synchro4all
[remix]

Schachtfrequenz 2
Christmas Machine
[remix]

Black Snow
Christmas Machine
[original track]

Kod.ex Compilation
Solid Sun
[original track]

Miscere
Sans Rêve
[remix]

Autoclav 1.1
The Fault
[remix]

Action Nano
Another Beauty
[remix]

Eretsua
Unfrequented Lake
[remix]

QFG
To the South
[original track]

French Putch!
Second Moon
[original track]

Lethargy
Nothing to Hide
[remix]

OTX
the Dark Voice
of Angels [remix]

Hungry Lucy
To Kill a King
[remix]

AxcLabs
All About Sex
[collaboration]

Implant
Fatwa
[remix]

Aiboforcen
Psychosomatic Complaints
[remix]

Seize
The Other Side
[remix]

Cyberlab 4.0
Lost in Metropolis
[remix]

Flint Glass
Heliotrop
[remix]

Cryonica Tanz.3
Le Bar
[remix]

Sonic Visions
Happy Mondays
[remix]

Zonk't
Audio Holydays
Snaps [remix]

Teknoir
Oil 5
[remix]

Celluloid Mata
vs. Oil 10
[remix]

Escape from room7
Pipeline
[collaboration]

ESR
Free my Soul
[remix]

Schachtfrequenz
Lost in Metropolis
[remix]

Overlord
[extract from
Blocks
]

Propaganda
[extract from
Links
]

Lost in Metropolis
[extract from
Arena
]
Grand Illusion
[extract from
Beyond
]

Airway
[extract from
RetroFuture
]